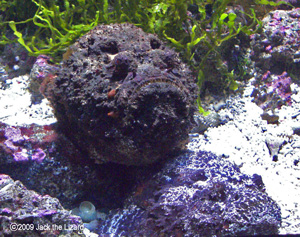 Reef stonefish

The dorsal fin has spines which inject venom. The fish are in the sandy areas on the coral reef. If you step on the rockfish with your bare foot accidently, you will be paralytic and dead. The reef rockfish is the most venomous fish of the world.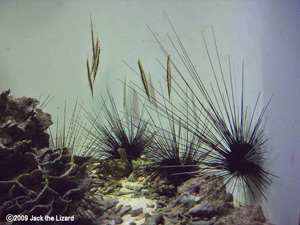 Striped Shrimpfish and Deadema setosum

Diadema setosum has a sea urchin which has very long sharp spines. Shrimpfish has long thin flat body. When predators come, the fish swims in between the spines of the sea urchin.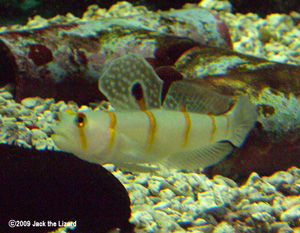 Randall's prawn-goby

Shrimp makes a burrow to live in the sand and have a goby as her room mate. When any predators appear, the goby shakes the body quickly to tell the shrimp which has poor eye visions to get in to the burrow.